Sounds from a Concrete City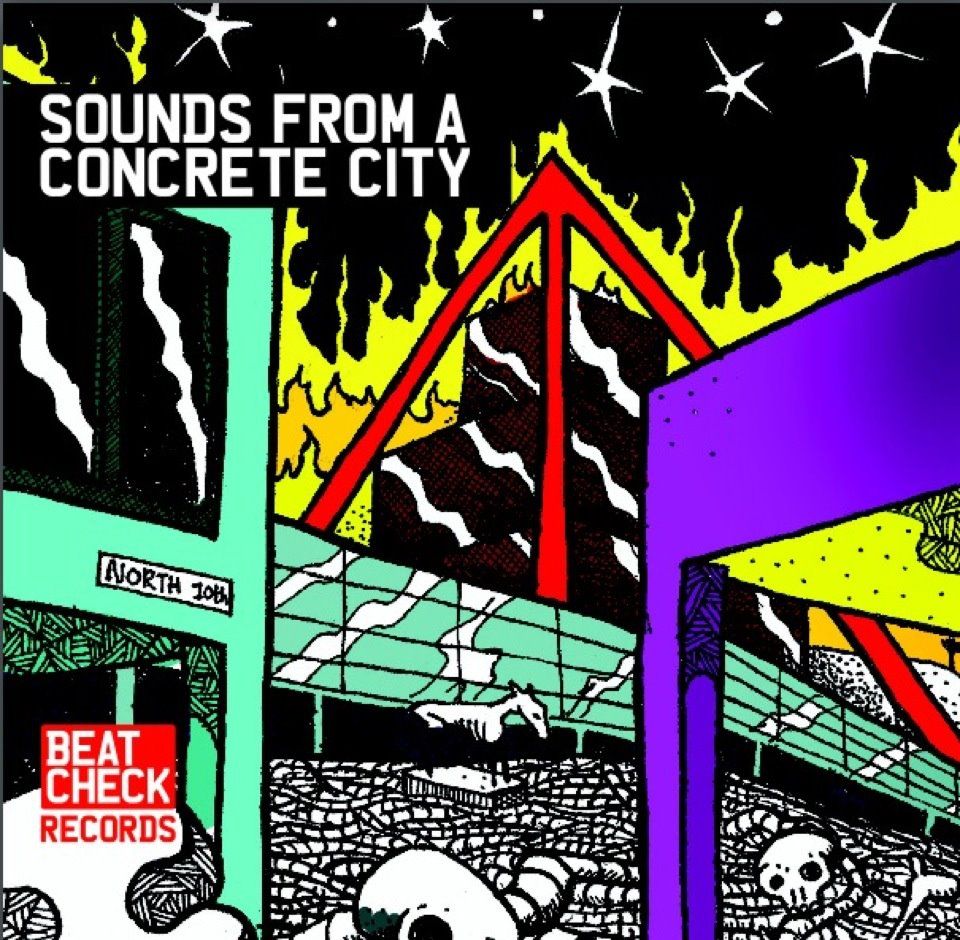 Release date: July 1st 2012
A compilation of sounds from a concrete underground, created by artists exclusively from Milton Keynes.
Available on ITunes, AmazonMP3, Spotify.  The limited edition CD album featuring artwork from JamFree is  exclusively from the links below.
Genres: Drum & Bass, Trip Hop, Jackin' House, Breaks and hip hop.
Album Artwork: JamFree
Featureing tracks from: The Secret Screens (featuring lyrics by Paranoia MC and Kraze One from True Element and Spatts & Grafik from The Criminal Minds), Magrex, Stupid Fresh, M.O.D.E., Uncle Muff, Ernest Herb, Andy Black, Dave Skywalker, CB Radio & Nasty Neil E.
Buy Sounds from a Concrete City on iTunes: Click here (£5.99)
Buy Sounds from a Concrete City on AmazonMP3: Click here (£6.49)