Here at Beatcheck HQ, we get told a lot that … "Nothing ever happens in MK man…" to this we say nonsense, your just not looking in the right places.
Check out our five day musical guide to whats on in Milton Keynes.
Friday 19th: Tesseract & Hacktivist, The Craufurd Arms, Wolverton. Click here for Facebook event
Hacktvist are the next big thing to come from our fair city, these guys are good, really good. With over a quarter of a million views on their new video already, we recommend seeing now so that when you see them on a main stage next year you can smugly say "I saw them in a pub in wolverton"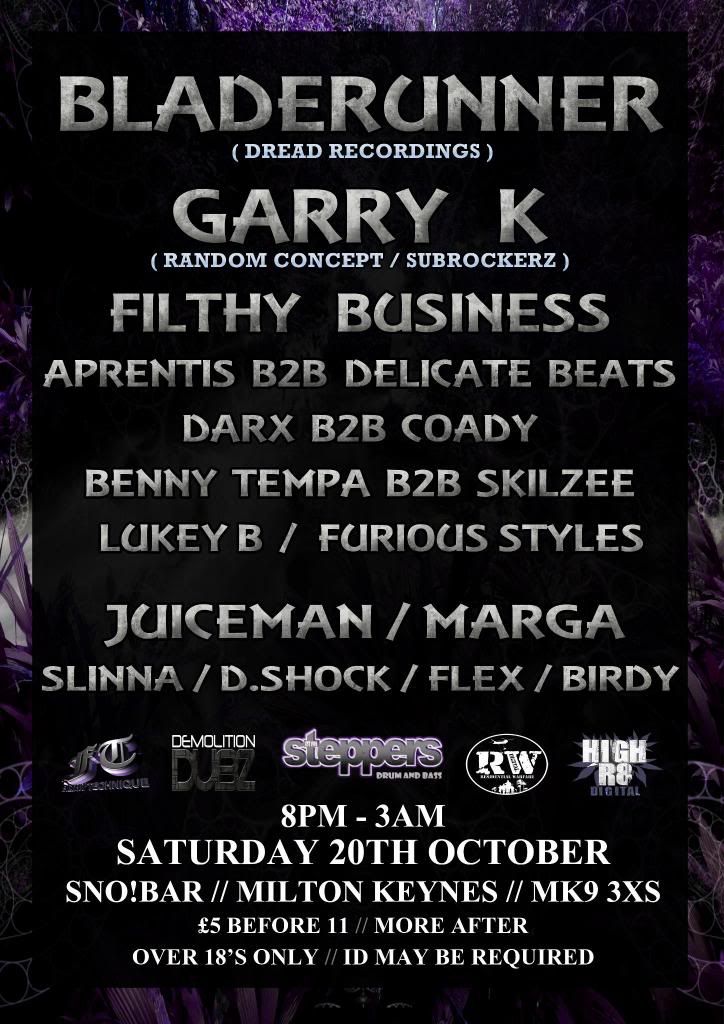 Saturday 20th: Jungle Massacre, Sno!Bar, Xscape, Mitlon Keynes. Click here for Facebook event
Milton Keynes has a long and jumping history with the Jungle scene, Jungle Massacre promises to deliver exactly what it says on the tin! The line-up is pretty jumping as well.
Entry is only a fiver before 11pm so head down early guys.
Sunday 21st: Aortas Acoustic Evening, Vaults Bar, Stony Stratford.
Sunday is here, grab a fry up and watch some crap telly, then time to chill, enjoy a pint and listen to some fine music, Open mic sessions start at 7.30pm, no backline, no drums, just good music with good people, find out more by clicking here
Monday 22nd: INDIEscreet & Underpass Promotions presents: Billy Lockett at The Watershed, Newport pagnal: Click here for Facebook event
Billy Lockett has been making big waves in the music industry, but more importantly this dudes voice can make Monday feel ok again, everyone needs to feel ok again on a Monday, Right? Check out some of Billys beats here
Tuesday 23rd: Kunt & the Gang, The Craufurd Arms, Wolverton. Click here for Facebook event
To celebrate The Craufurds 4th year of uber managment, they have had to bring back this fella, we love Kunt and his gang, if you havent seen him, you really should. The event kicks off at 8pm and entry is a fiver.