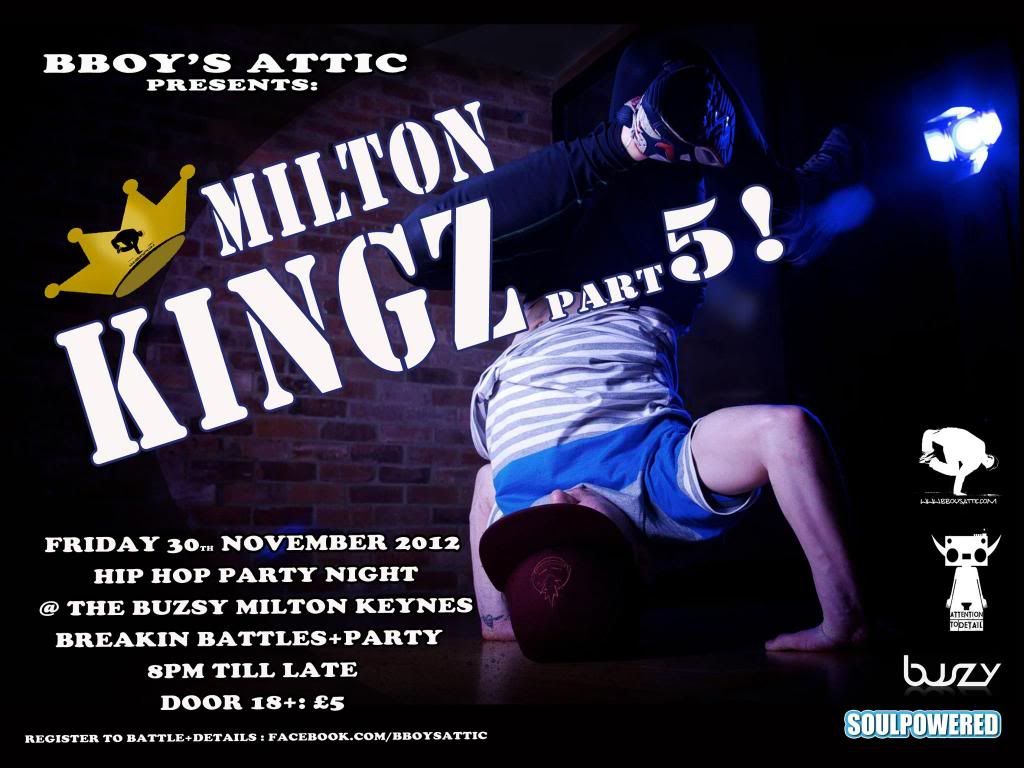 Professional break-dancer and local promoter, Marso (Bboy's Attic) has been commissioned for his head turning b-boy styles by the likes of Red bull, O2 and even busted moves at this year's Olympics. So when he and his crew want to put on a show, you know its going to be good.
Milton Kingz part 5 at The Buszy this Friday will showcase an International line up of high profile Bboys & judges. All battling for the Milton Kingz title (and rather hefty cash prize).
Competitors from Italy, France, Romania and a selection UK champions will be attending to show their skills and moves in a old skool B Boy battle. The  panel of Judges will include the legendary 2006 world champion Bboy Mouse
The event kicks off at 8pm at The Buzy, when the battles are over the after party will commence, playing some of the best in funk and UK hip hop. Doors open 8pm entry will set you back a fiver for the whole evening of battles and beats.
More on the event on Facebook by clicking here
More about Bboy's Attic click here
Wanna know more about what's on this weekend and delve in to MK's nightlife, check out The MK Guide on the top bar or by clicking here