Anyon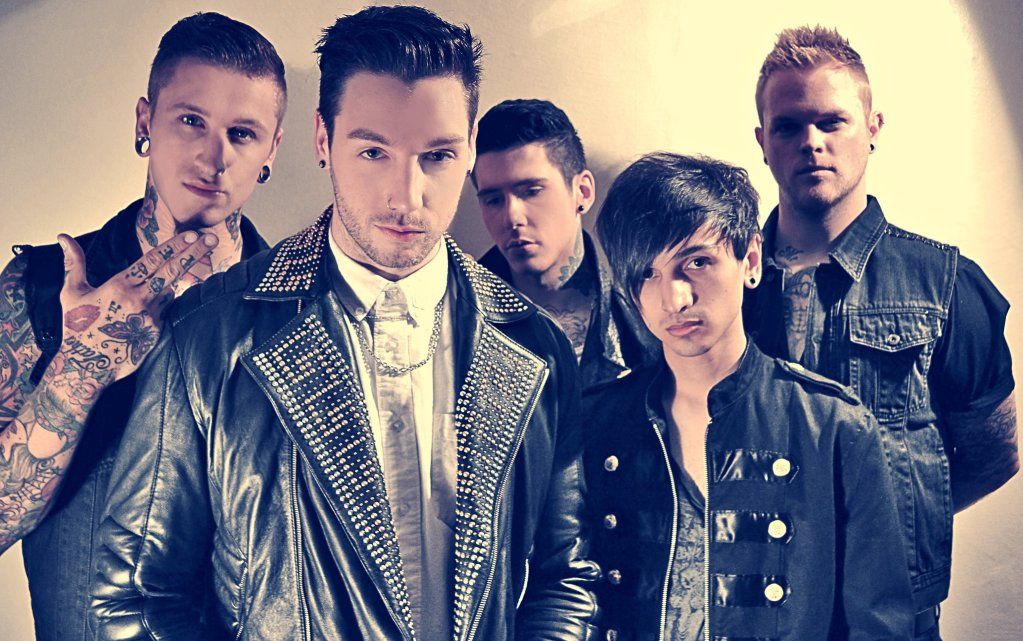 e who knows anything about the rock scene would have been moshing away in sweaty beer fuelled pits, eating dirt burgers and throwing bottles of "apple juice" around last weekend. Download festival, brings the largest acts from around the world together at the spiritual home of rock; Donington Park for a weekend of guitar lead debauchery.
So when we saw that local band My Passion took to the Pepsi stage, going up against  Tenacious D, well we thought It would only be polite to catch up with the Band. Earlier this week, we spoke to the groups newest member, Andé D'Mello.
Who are you and what do you do?
I'm Andé D'Mello, I'm the new guitarist in My Passion and I'm from Milton Keynes! I joined the band in March although it was officially announced in April.
We're a genre bending rock band who take equal influence from both rock and dance music.
Tell us about Download, that must have been pretty special?
Download was just incredible! We played to a packed out tent, the crowd loved it, we loved it. The atmosphere of the whole festival was brilliant!
Download Festival was a huge thing for me, It was my first gig with the band, so I suppose I was bound to say that.
It's the biggest crowd I've played. Before this the biggest show was with one of my previous bands at Solfest 2009. That was 2000 , but Download was 5000. More than double.
Did you get to meet any heroes?
Unfortunately not, but I did see Jack Black walk past our dressing room window! Got to meet lots of cool people from other bands, press and the industry though!
Tell us something your fans don't know?
The female gibbon gestates for seven months
What's the best bit about being in the band.
We're like brothers! The guys were already very close and since I've joined it already feels like we're family. Everyone we work with becomes our best friend and it's such a nice feeling! The fans are so dedicated as well – it's just brilliant!
What's on the cards for 2012?
We're currently in the process of writing and recording a new album. It's a real step forward for the band while still being a natural progression from Inside This Machine. We're currently looking at self-producing the album and I'm going to be recording/engineering. The tracks we have so far are so energetic and we're all so excited about getting it out there!
Other highlights for the year, We're headlining Rhythms of the World in July and we're hoping to get on tour later this year too.
What do you love and hate about the mk music scene?
I love the Craufurd Arms but I hate that it's the only live music venue in the area (for original music). We need more!
There are also a few good club nights in Milton Keynesl. Bite at Revolution is always good and you guys (Beatcheck) put on some great nights as well.
Find out more about My Passion and when they are playing click on the following links, also head over to mypassion.co.uk for a free download of their brand new track "Never Let You Go".
www.facebook.com/mypassionmusic
www.twitter.com/mypassion
www.mypassion.co.uk